Categories:
Other Brands
Introducing the Balenciaga Fall/Winter 2017 Runway Bag Collection. The Bazar Shopper XL returns in the runway with new designs such as Leopard and Floral prints, fur, astrakhan and mesh. New styles are introduced this season. Another large tote bag with extra handles and the new Wash Bag with logo print are included in the collection. Demna Gvasalia has also taken inspiration from car parts, as he presented a metal clutch bag inspired by a car's side mirror. Structured leather bags made it this season, the brand returns classic style designs for top handle and flap bags.
Some of the items featured in the runway are now available for pre-order at Balenciaga.com.
Tags: Balenciaga
comnum(0) tbcount(0) tbcount(375)
Categories:
Other Brands
Simply beautiful.
Sometimes in a handbag world, when a certain design has been around for a long time, it doesn't excite you to fork up thousands of dollars to own something you've seen so much on the arms of everyone else on the streets. Even though you don't have one yet, you have a collective memory of everyone else who does, and it makes owning one rather less appealing.
Despite the fact that Balenciaga has consistently been carried around by hordes and hordes of fashionistas out there, I can't shake off how in love I am with the Balenciaga Velo. We talked about the house's staples in an earlier post, along with the several variations the classic Balenciaga house carries.
But seeing the beige lambskin classic Velo, it just keeps me head over heels in love with the bag even harder. It's nothing but a perfect combination of shape, form, and color. It's beautiful to my eyes and at this point, even though everyone else has gotten tired of it, it feels like a triumph to own one to call my own.
So, am I one of the few remaining that still has some love for Balenciaga? I hope I'm not the only one!
Tags: Balenciaga
comnum(0) tbcount(0) tbcount(309)
Categories:
Other Brands
A complete collection consists of all sizes; from the 'Nano' to 'Large' sizes. A few years back, there was only one size available for the Balenciaga Classic City Bag – the 'Medium' size.
Then the Balenciaga Mini Classic City Bag was introduced and finally, the fans could choose a smaller size of the iconic motorcycle-inspired handbag. These were the only choices back in the days.
But just recently, Balenciaga started to expand the collection, after all the Classic City Bag is the signature bag of the fashion house. So they released the 'Small', this was just a few months ago. And already they went for the high road, and today you can even choose the 'Nano' size if you want. We belief that this will be last stop; there can't be a tinier size than this.
'Nano' Bags are so in at this moment, we've seen many designer brands downsizing their iconic handbags; think of Louis Vuitton and Celine. The Balenciaga Nano City Bag is the perfect mini bag if you want to upgrade your urban-chic outfit. It comes with a shoulder strap that can be adjusted and detached, think of how cute it would look if you wear it cross body.
The bag comes with a zipped front pocket for the convenience; the interior is made with one large compartment and an slot pocket.
Made in Italy, measuring 7' x 4.5' x 2.5' (W x H x D) inches, priced at $1070 USD, €845 euro, $8800 HKD, ¥132000 JPY, $1645 AUD, via MyTheresa.
Tags: bag Balenciaga City classic Nano
comnum(0) tbcount(0) tbcount(368)
Categories:
Other Brands
Presenting the Balenciaga Giant 12 Gunmetal City Bags for Fall 2016. Balenciaga has finally returned the Giant 12 Gunmetal hardware this Fall, which features burnished metal finish. This hardware was produced back in 2007 for a limited time. Since then, the Giant 12 was only made available in Silver and Gold. But this year, the Gunmetal is back and available for the brand's iconic City Bags, in all three sizes.
Style & Price
| Style | Price |
| --- | --- |
| Balenciaga Giant 12 Brass City Bag | $1,985.00 (USD) |
| Balenciaga Giant 12 Brass City S Bag | $1,835.00 (USD) |
| Balenciaga Giant 12 Brass Mini City Bag | $1,395.00 (USD) |
Gallery










Tags: bags Balenciaga
comnum(0) tbcount(0) tbcount(333)
Categories:
Other Brands
Following up on our previous post about the Balenciaga Giant Hip Shoulder Bag, we're going to share an important mini bag today. This bag is inspired by the iconic Classic City; so say hello the Balenciaga Giant Wallet On Chain Bag.
Crafted from grainy lambskin, but with a tough motorcycle look, it's clear that a lot of elements are copied from Classic City Bag. Take for example, the belt buckle detailing on the edges with studs. Or the front pocket with a studded metal plate underneath.
The chain strap adds a dose of tough-luxe attitude, carry it on your shoulder or remove it to change the Gaint WOC into a large wallet (or a clutch bag).
The exterior features a zipped flap pocket and the interior is well-structured, it includes two compartments, a zipped centre compartment, two bill slots and twelve card slots.
This is a casual chic bag, perfect for the winter and for the evenings as well. It copes perfectly with outside-wear like jackets and jeans.
Measuring 5' x 8.5' x 1' inches, priced at $1145 USD, €1209 euro, $1985 AUD, $10300 HKD, ¥155000 JPY viaMyTheresa.
Balenciaga Giant Chain Wallet Shoulder Bag
Price: $1208 USD, €1080 euro, $2080 AUD, $10800 HKD, ¥163000 JPY
Tags: Balenciaga wallet Giant
comnum(0) tbcount(0) tbcount(342)
Categories:
Other Brands
Presenting the Balenciaga Tool Bag. The Tool Bag was introduced during the brand's Fall/Winter 2016 runway show, which was the debut collection of Demna Gvasalia. The Tool line includes three different styles, shoulder bag, shoulder flap bag and clutch. It is a utilitarian bag that has a boxy silhouette and inspired by a plumber's tool bag. The shoulder bag features a dogclip closure with a leather handle and adjustable/removable strap. The shoulder flap bag also features a top handle with a detachable chain strap. It has a flap front with a push-lock fastening. While the clutch bag includes external slot and zipped pockets with snap-buttoned fastening. It can be carried by hand or on the shoulder, as it includes a chain strap. All bag styles are made of calf leather and have suede interior.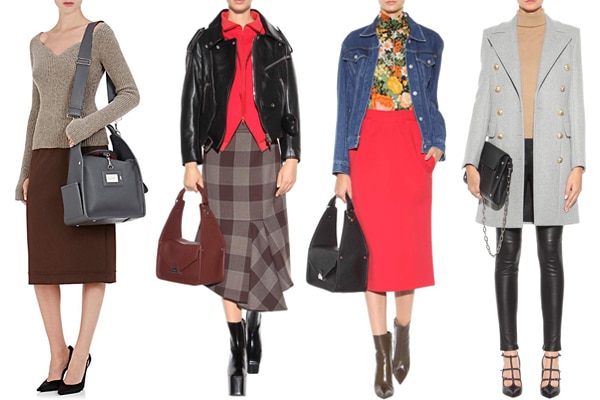 Style, Price & Size
| Style | Price | Size |
| --- | --- | --- |
| Balenciaga Tool Shoulder Bag | $2,395.00 (USD) | 10.5″ H x 11.5″ W x 7″ D |
| Balenciaga Tool Shoulder Flap Bag | $2,395.00 (USD) | 7.4″ H x 10.9″ W x 5.8″ D |
| Balenciaga Tool Clutch Bag | $1,895.00 (USD) | 8.3″ H x 13.3″ W x 1.6″ D |
Gallery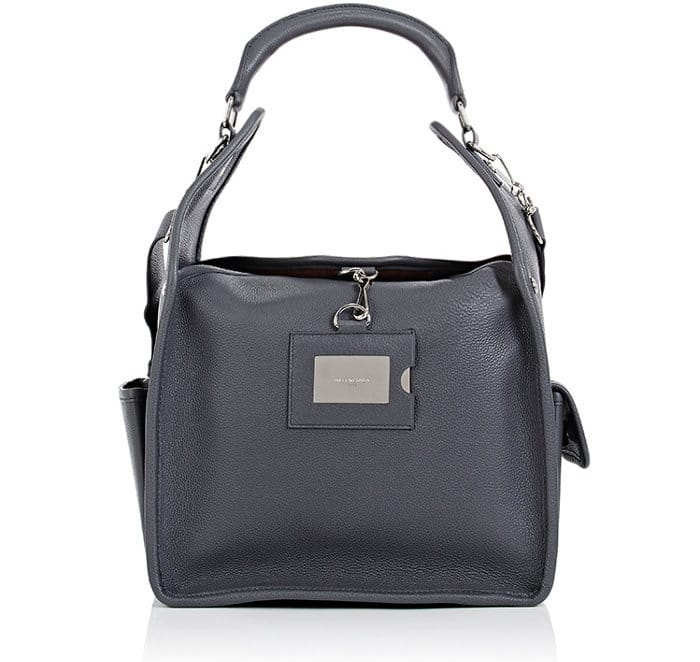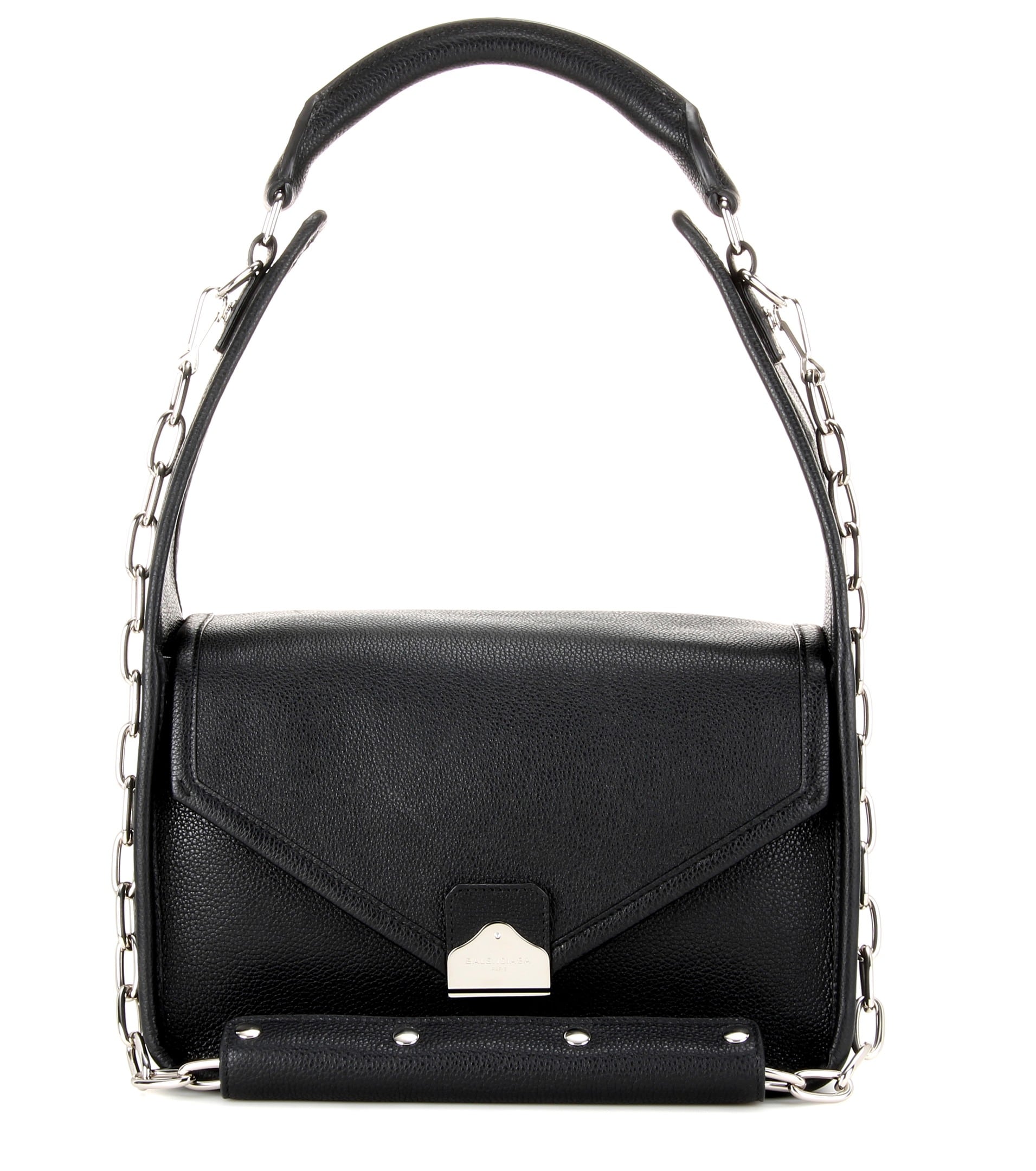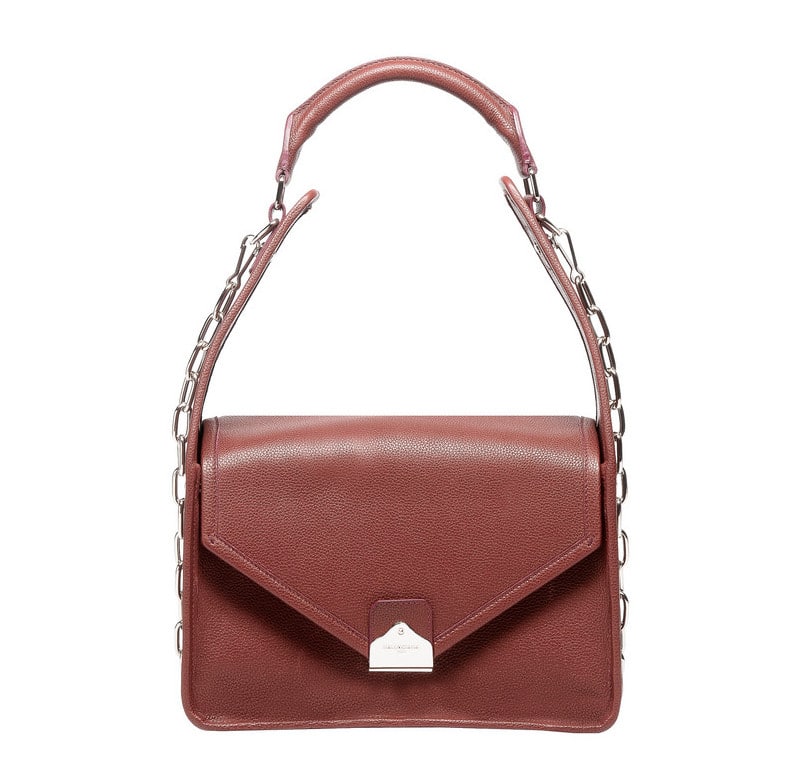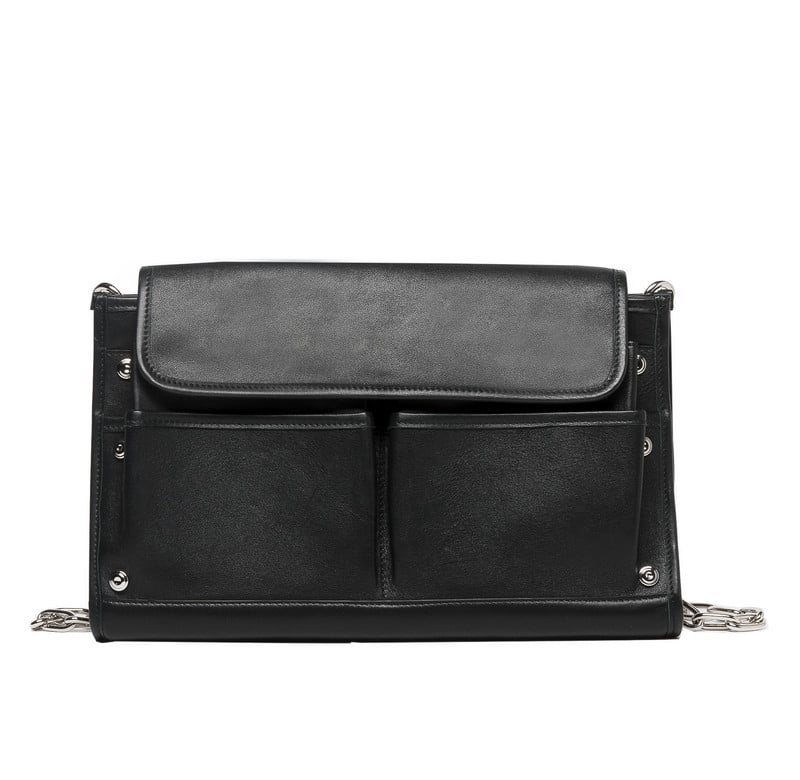 Tags: bag Balenciaga TOOL
Categories

New Posts

Hot Posts

Tag Cloud