Kourtney Kardashian is the last of the Kardashian-Jenner clan to get our in-depth bag treatment, but since she just gave birth to her third child a few days ago, we figured we had waited long enough. No time like the present, right?
Kourtney's personal style is easily distinct from that of her sisters; she's generally more conservative and ladylike, and she has an admiration for menswear details that mirrors that of her mother. Below, check out over three dozen of the handbags in her closet.
Slide 1 / 40
Chanel Vintage Box Bag
This is pretty representative of how Kourtney dresses: blousy, buttoned-up, somewhat traditional and accented with a neutral designer bag. Also, she's pregnant, which has affected her style choices for most of the last half decade.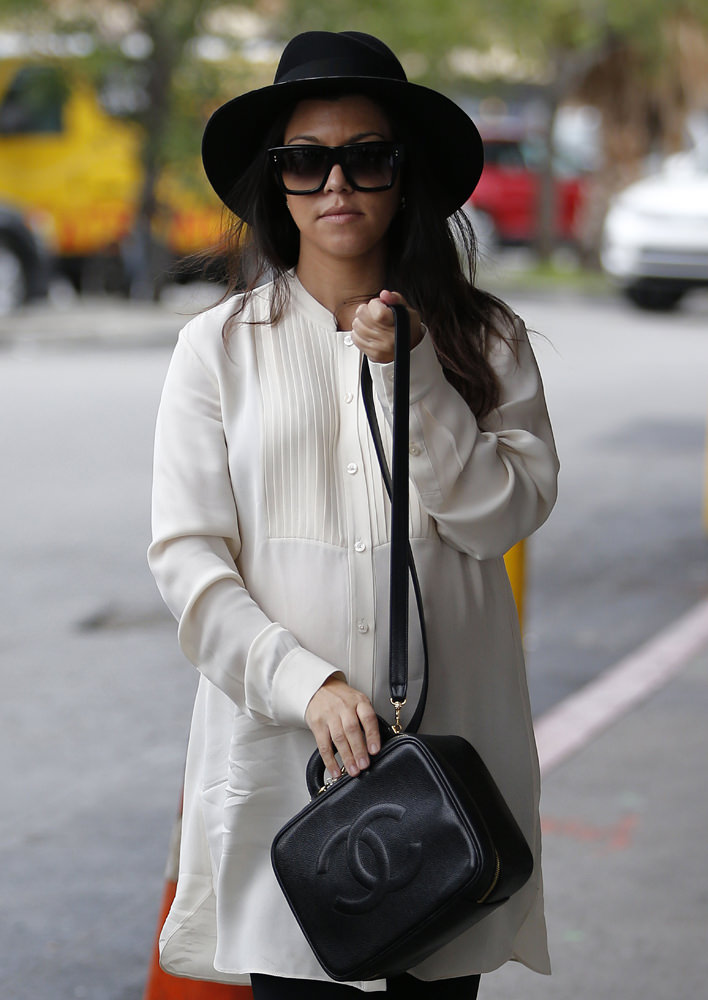 Slide 2 / 40
Prada Baby Bag
$1,290 via Saks
Kourtney's been pretty consistent with her diaper bag choices throughout her pregnancy; at first she used a Balenciaga bag with lots of pockets, but now she's switched to this nylon Prada number.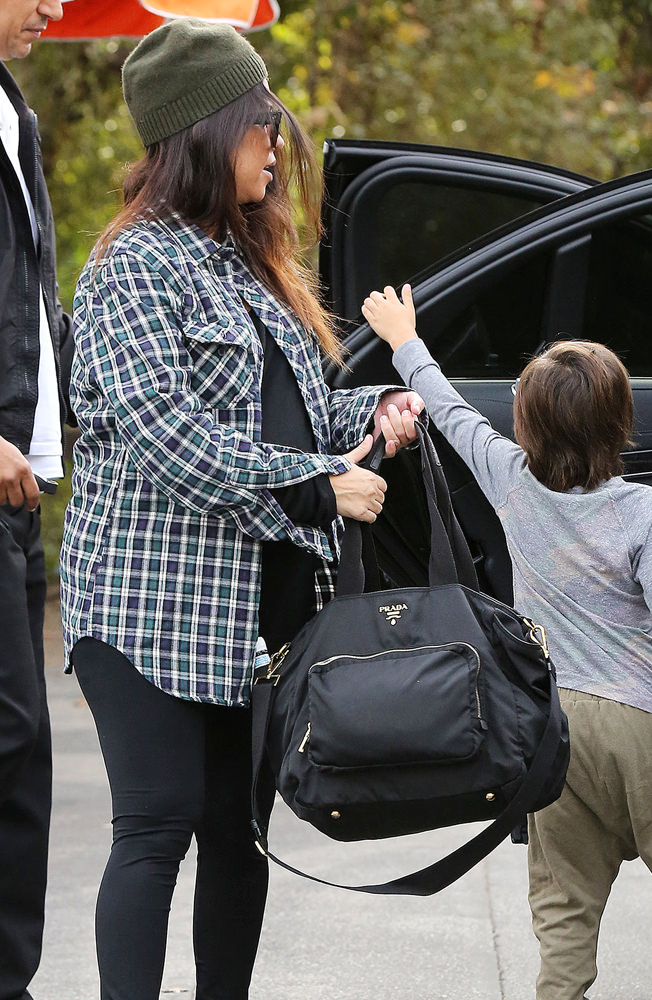 Slide 3 / 40
Chanel Train Case
If Kourtney could dress like this every day of her life, I'm pretty sure she'd be happy with that based on what I've observed.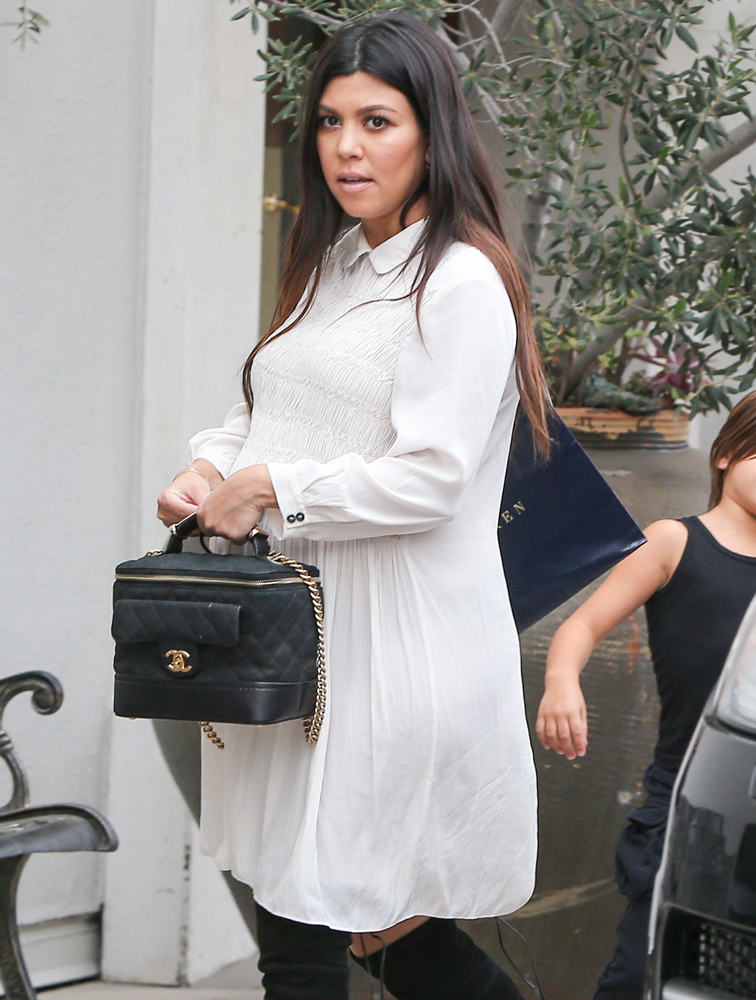 Slide 4 / 40
Chanel Soft Tote
Kourtney never dresses like this in public anymore, but I think it's interesting to observe how much each of the Kardashians' styles have evolved over the years.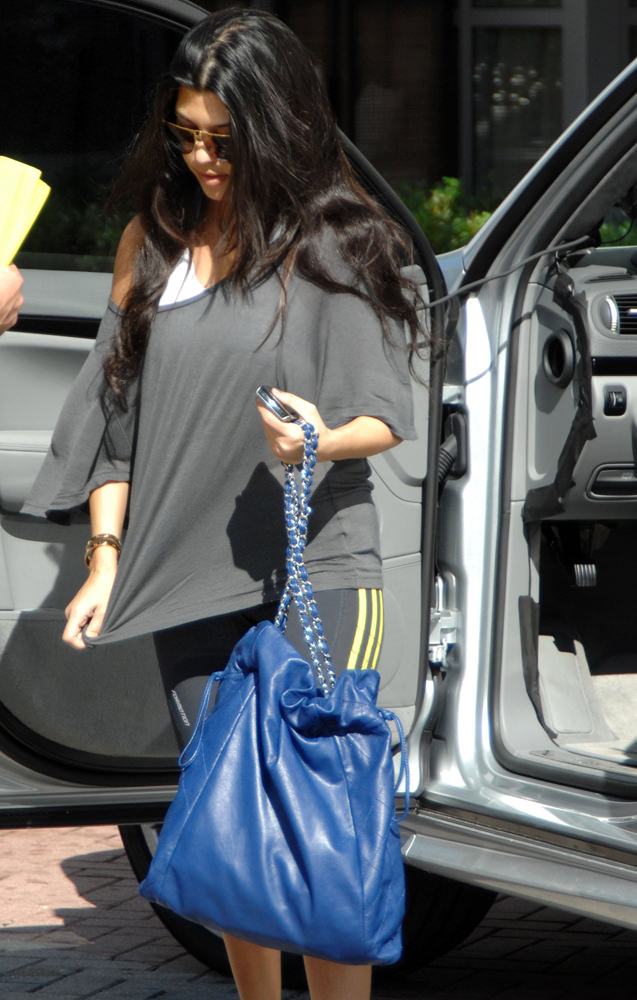 Slide 5 / 40
Céline Nano Luggage Tote
Kourtney's probably more used to being pregnant than non-pregnant at this point.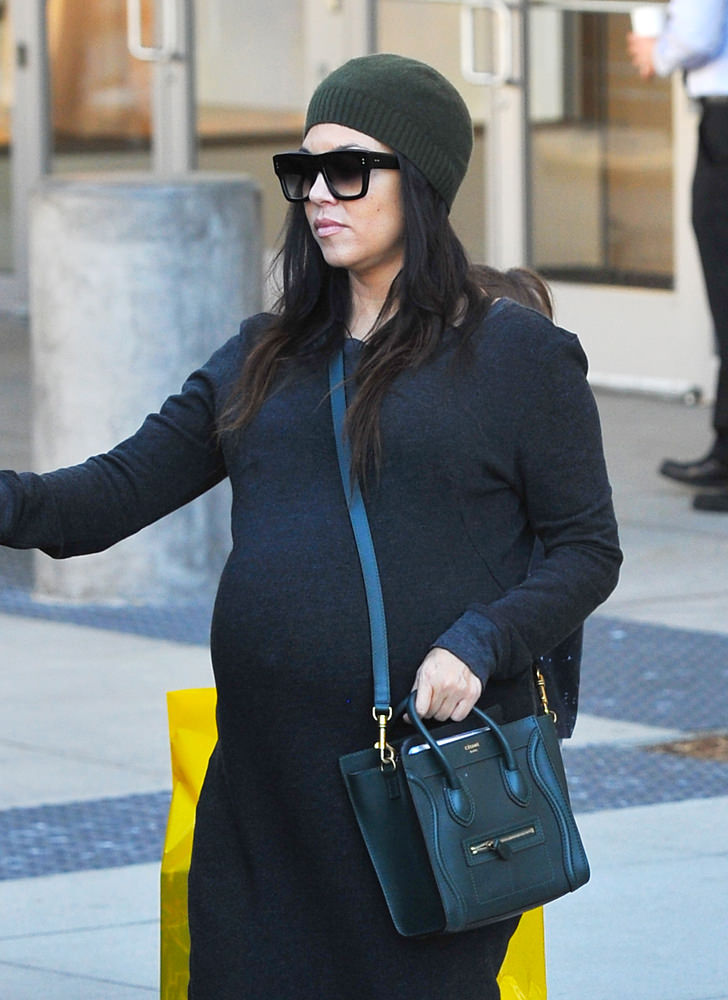 Slide 6 / 40
Mansur Gavriel Large Backpack
$795 via Opening Ceremony
When you're a Kardashian, it's easier to get your hands on a constantly sold-out bag like this one than it is for the rest of us.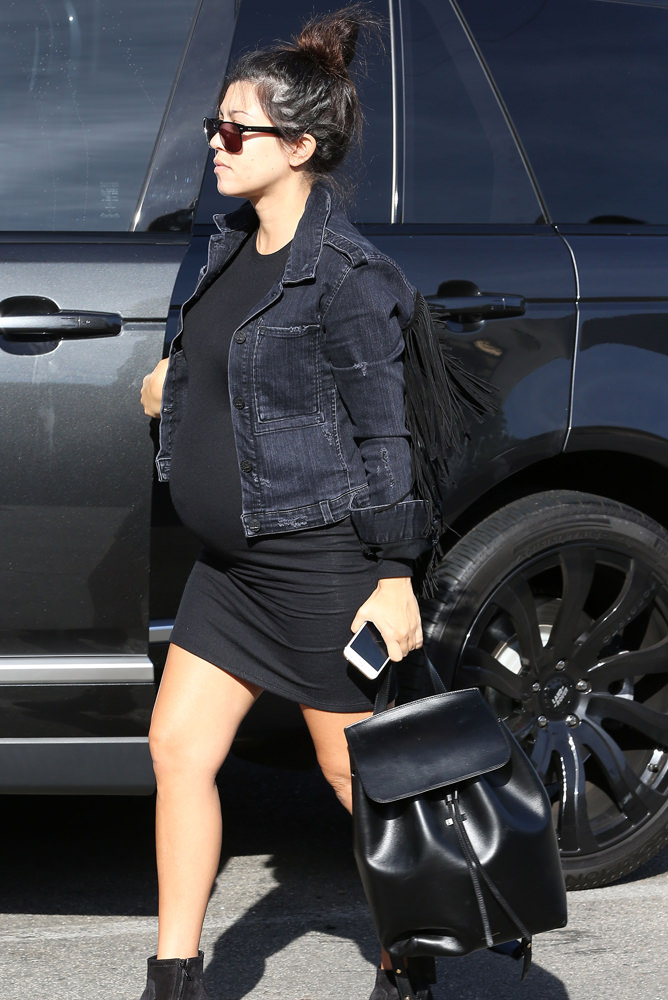 Slide 7 / 40
Céline Phantom Luggage Tote
I wonder how many versions and variations of the Luggage Tote the Kardashians have among them.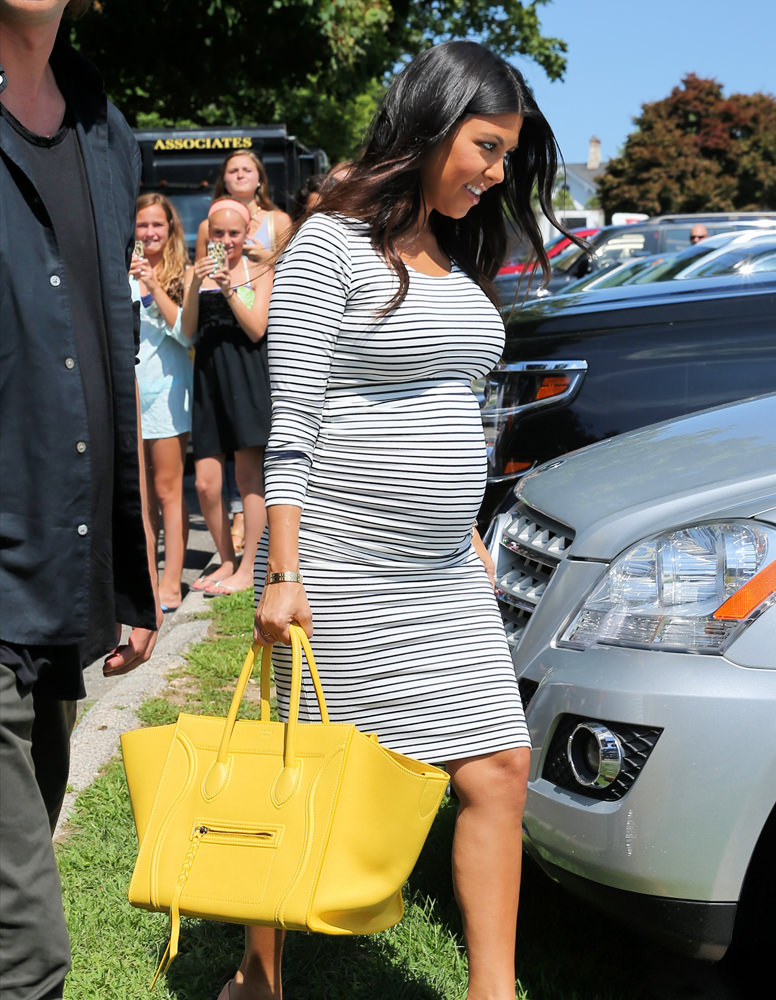 Slide 8 / 40
Givenchy Antigona Bag
$2,435 via farfetch.com
I wonder the same thing about Givenchy bags, given the sisters' close relationship with Riccardo Tisci.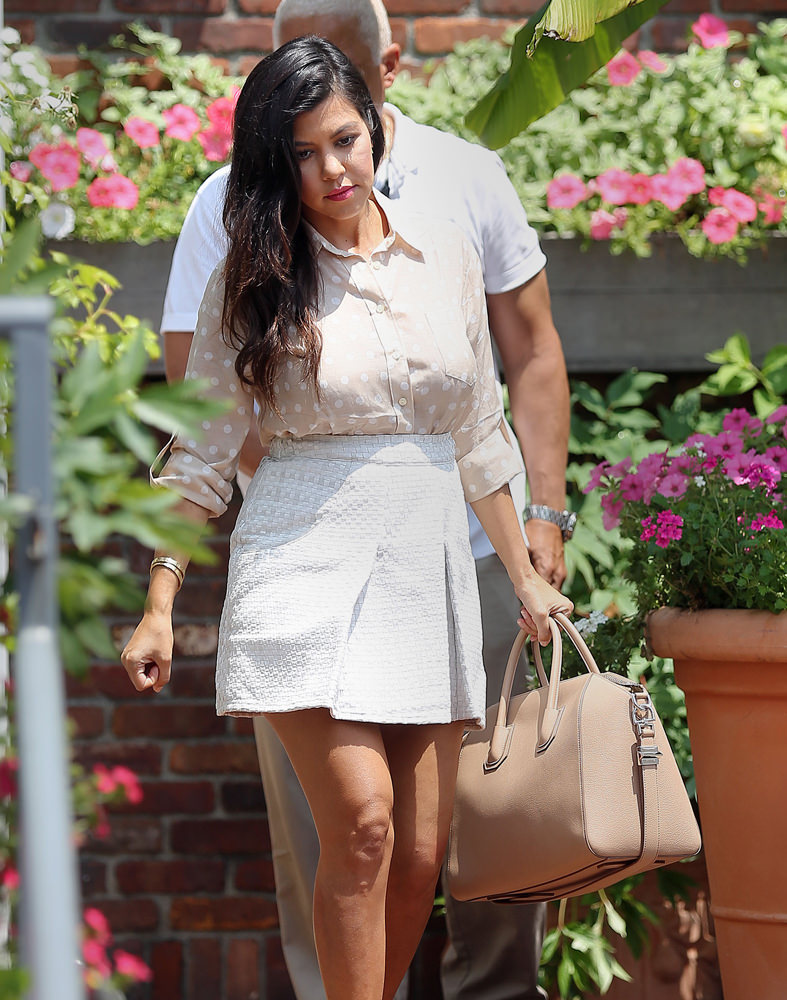 Slide 9 / 40
Céline Tie Tote
Kourtney may be the most low-profile of the Kardashian-Jenner girls, and she seems to like it that way; the way she dresses tends to be less attention-grabbing than her siblings (and mom, for that matter).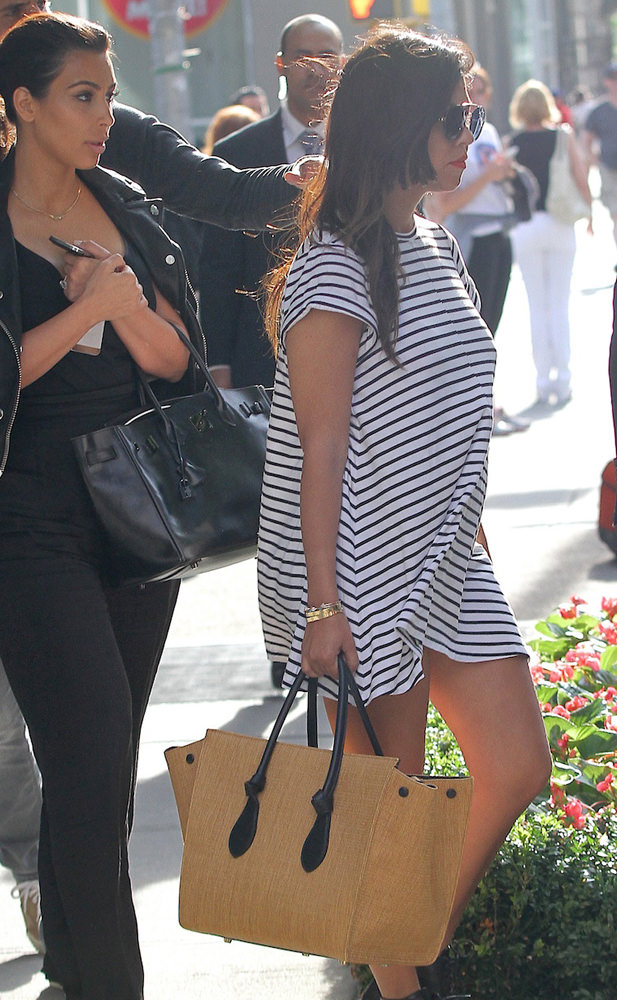 Slide 10 / 40
Givenchy Small Antigona Bag
$2,095 via Saks
I will say this: Kourtney consistently looks like the most comfortable Kardashian.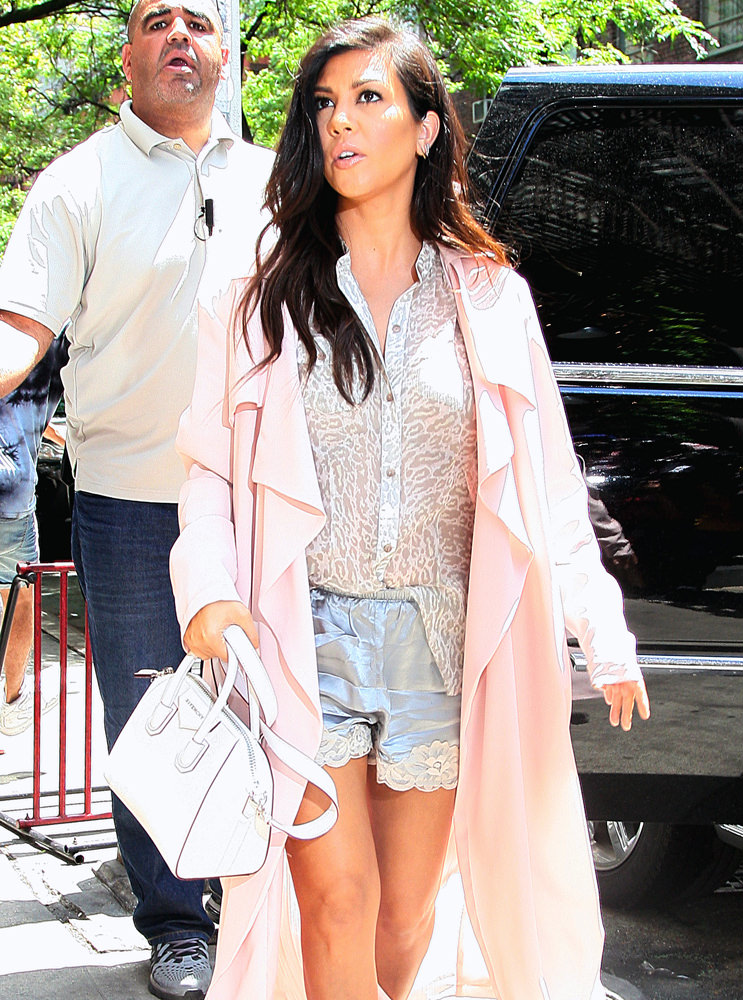 Slide 11 / 40
Wayuu Taya Woven Bag
Not only are these bags fun and affordable, but they benefit a good cause.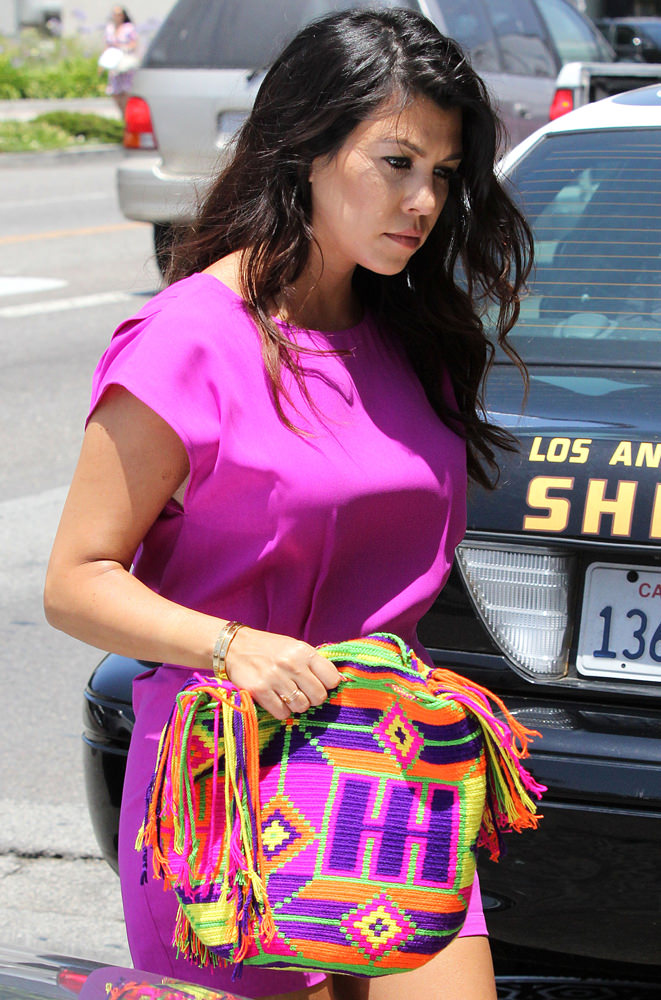 Slide 12 / 40
Chanel Drawstring Backpack
Kourtney is not amused by your cameras.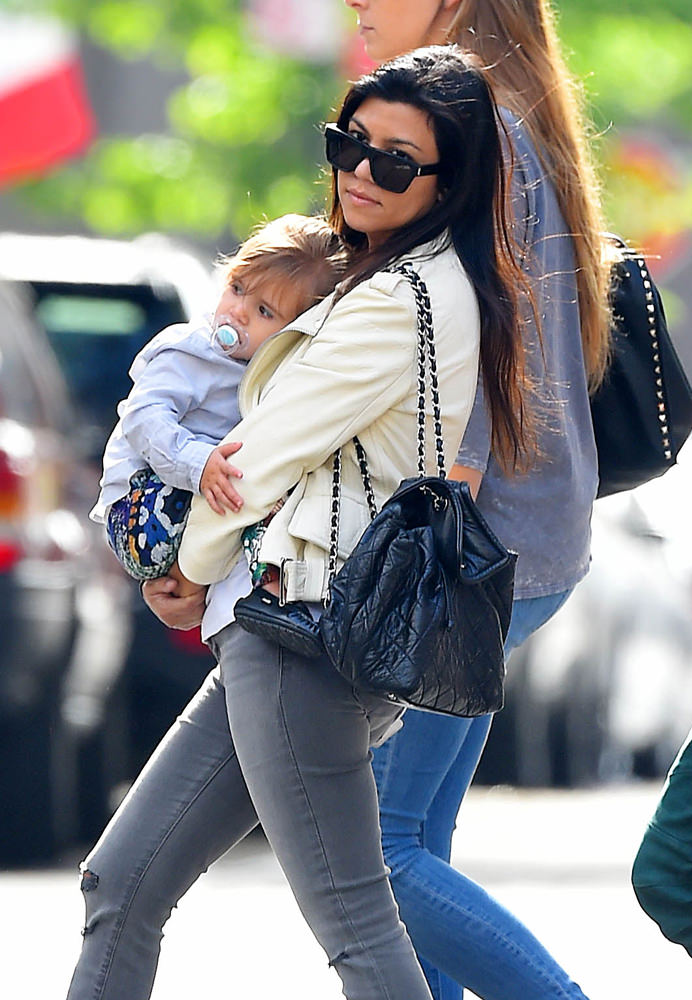 Slide 13 / 40
Hermès Birkin
I need to draw your attention to Penelope's teeny-tiny Doc Martens, first and foremost.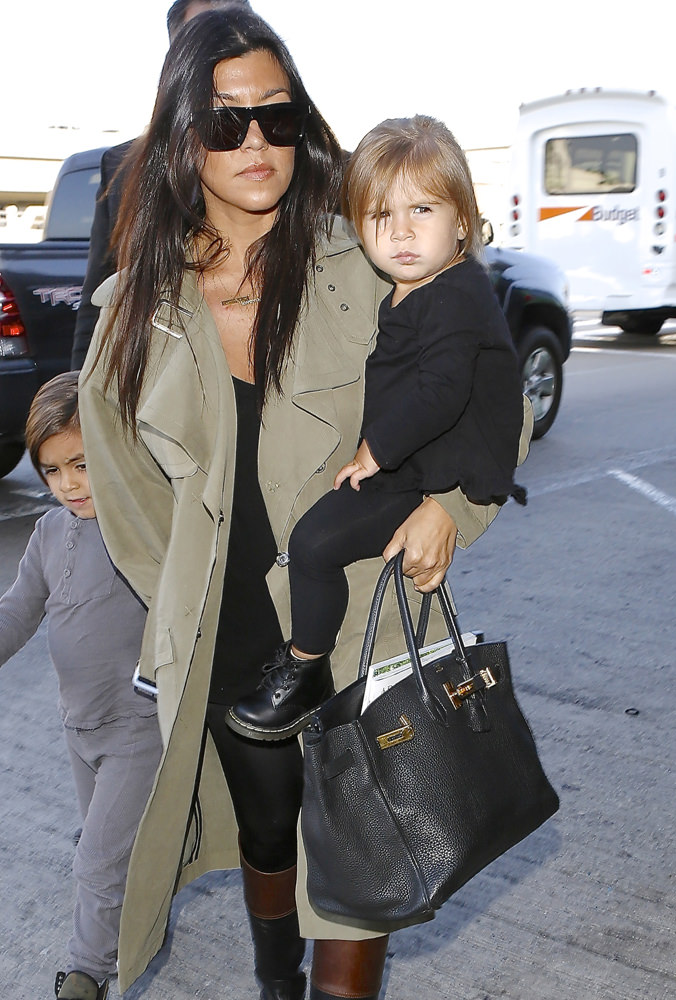 Slide 14 / 40
Fendi Bag Bug
$900 via Saks
I think all the Kardashians were issued one of these giant, bright red Bag Bugs; both Kris and Kim used them as keychains for a while, too.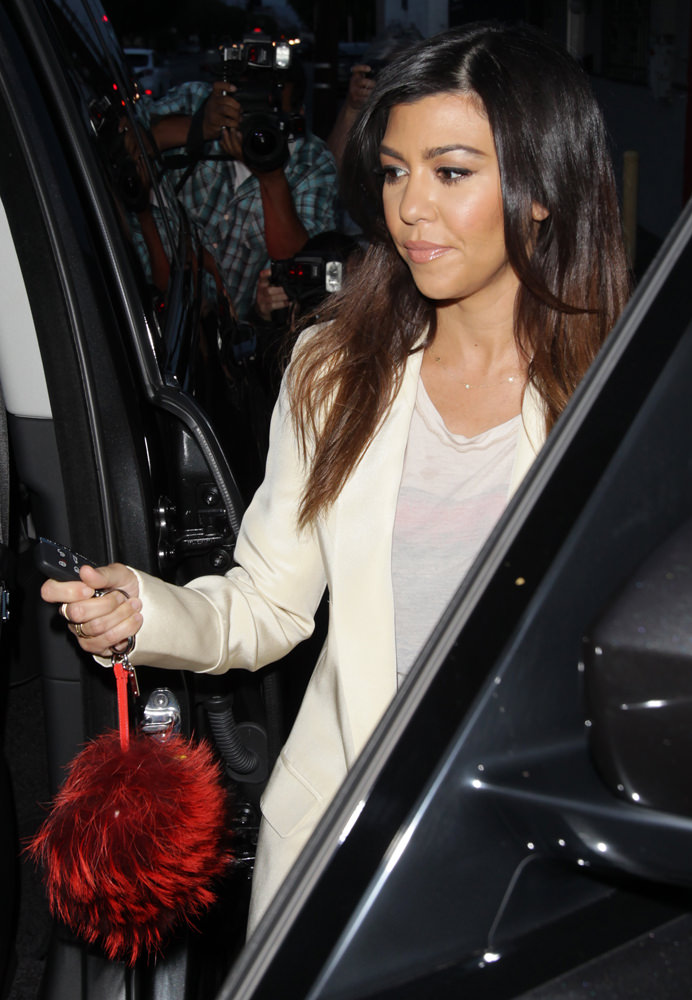 Slide 15 / 40
Pierre Hardy Leopard Backpack
$2,150 via Barneys
If you showed me this picture of Kourtney and told me she was a college student, I'd buy it without further questions.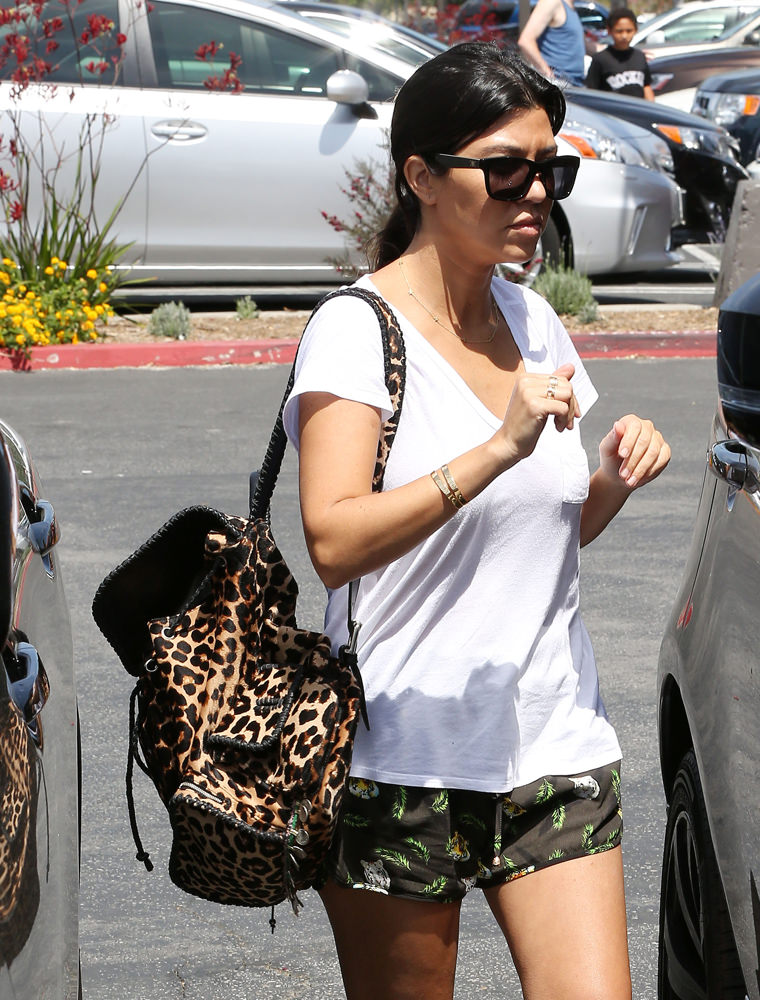 Slide 16 / 40
This isn't a tiny Louis Vuitton Alma and I don't think it's a mini Hermès Bolide, but I can't figure out what else it could be.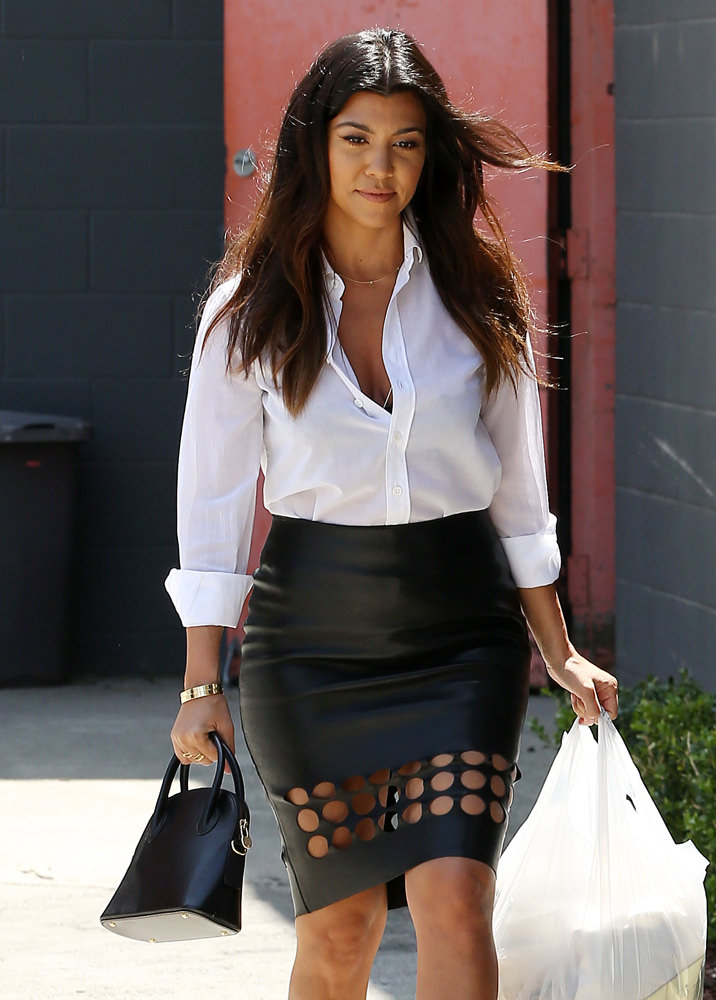 Slide 17 / 40
Kelly Wearstler Asymmetrical Clutch
Kourtney seems more willing to try smaller or independent brands than her sisters; they all have very distinct styles, even though they overlap in certain places.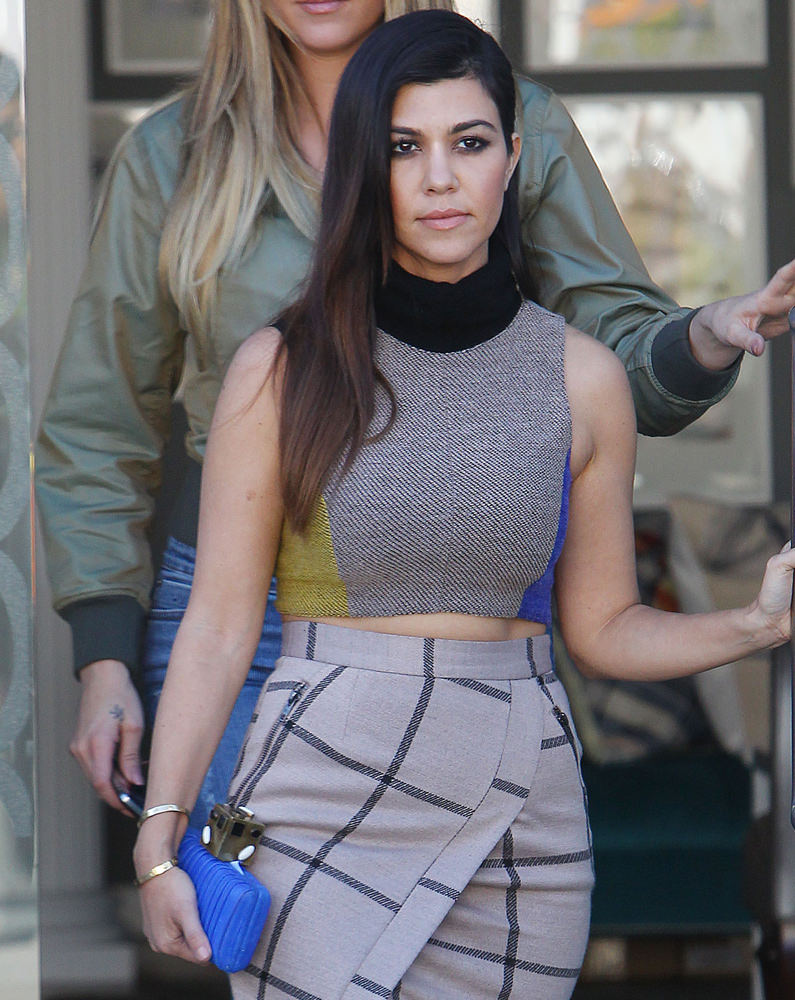 Slide 18 / 40
Céline Trio Bag
One of those overlap spots is Céline, although this bag is smaller and less distinctive than those generally carried by Kim or Khloé.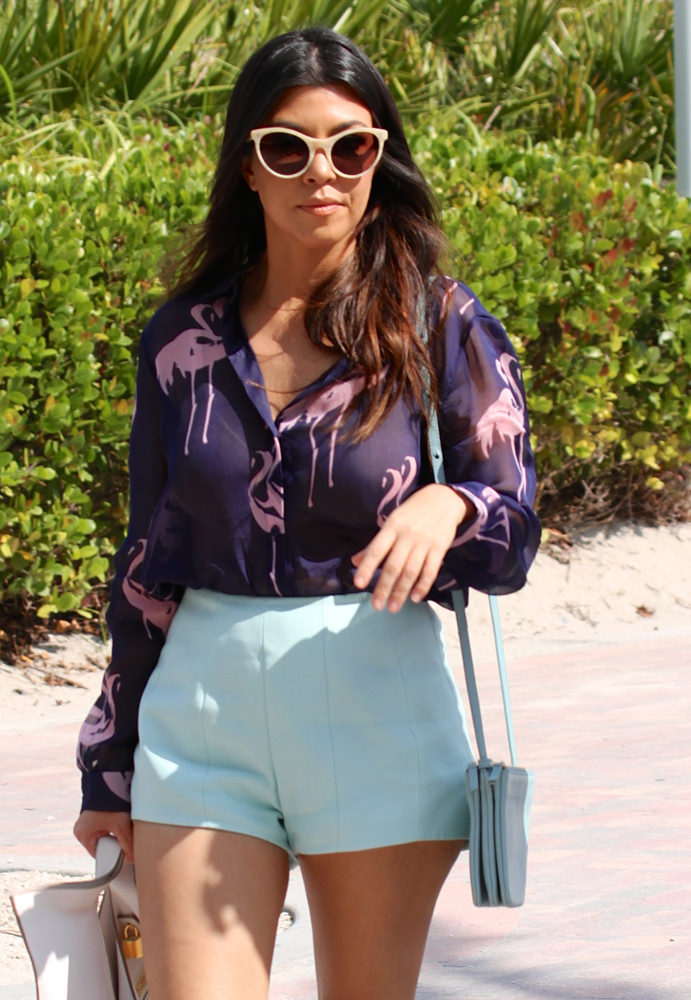 Slide 19 / 40
Givenchy Croc-Embossed Antigona Bag
Shop Givenchy via Net-a-Porter
Kourtney was approximately a half second away from swinging her Givenchy bag at an overzealous paparazzo in this photo. Trust me, I've seen the full photo set.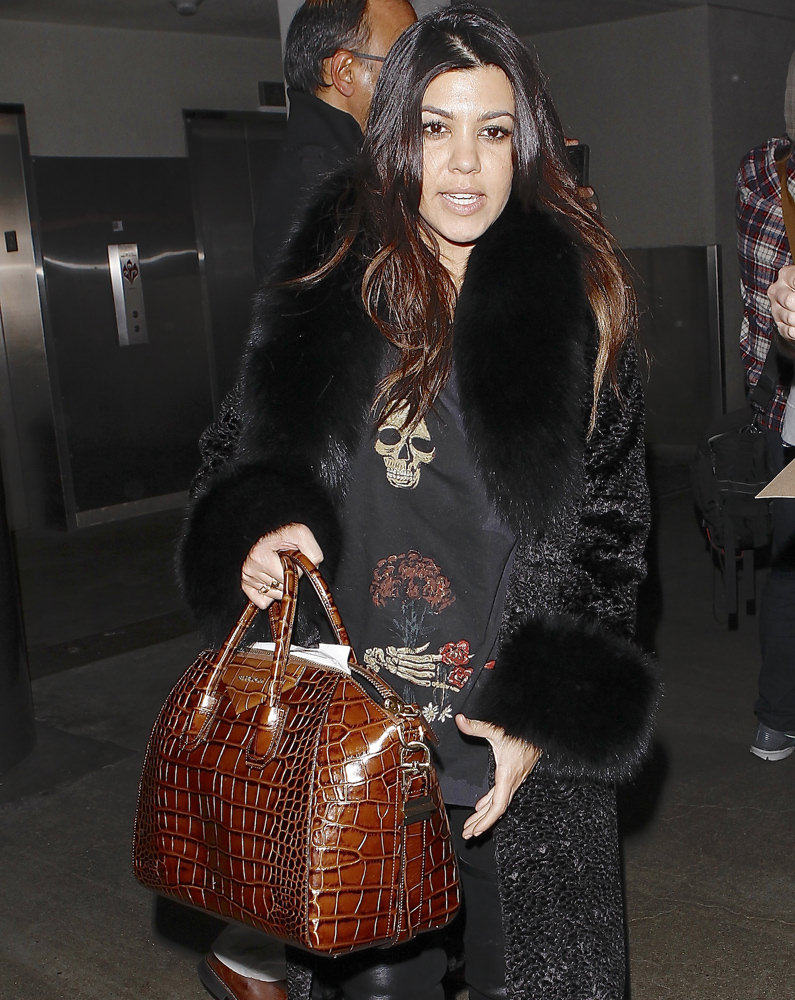 Slide 20 / 40
Chanel Drawstring Backpack
All of the Kardashians have excellent "you've got to be kidding me with this nonsense" faces, but Kourtney's might be my favorite.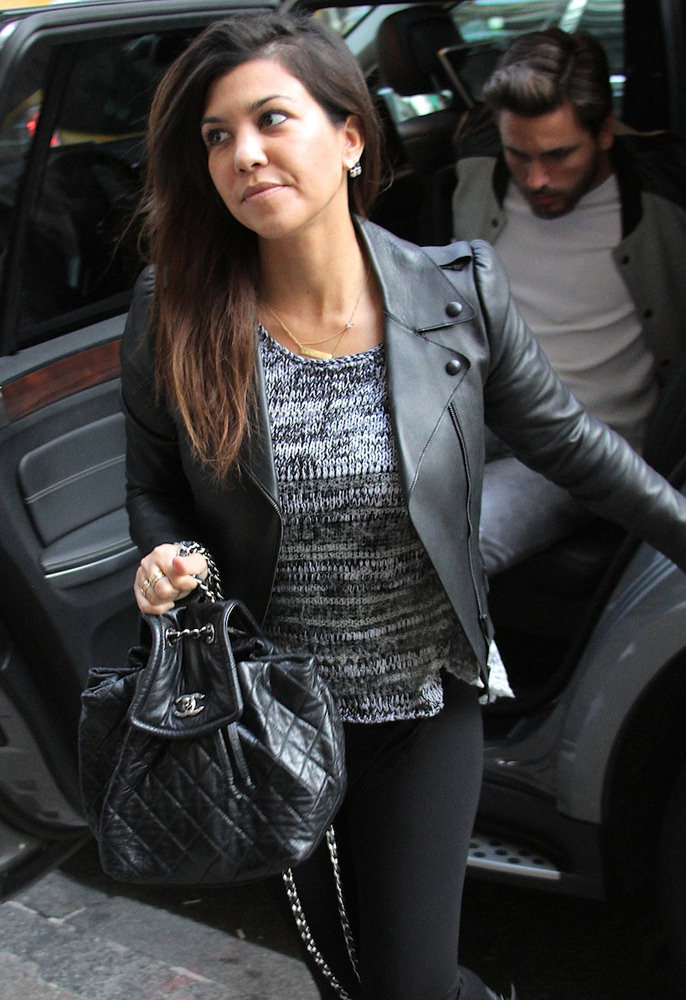 Slide 21 / 40
Tom Ford Alix Shoulder Bag
$1,990 via Bergdorf Goodman
This weird fold-over clutch can also be carried as a shoulder bag via that giant hole; I'm gonna take a hard pass on this bag choice.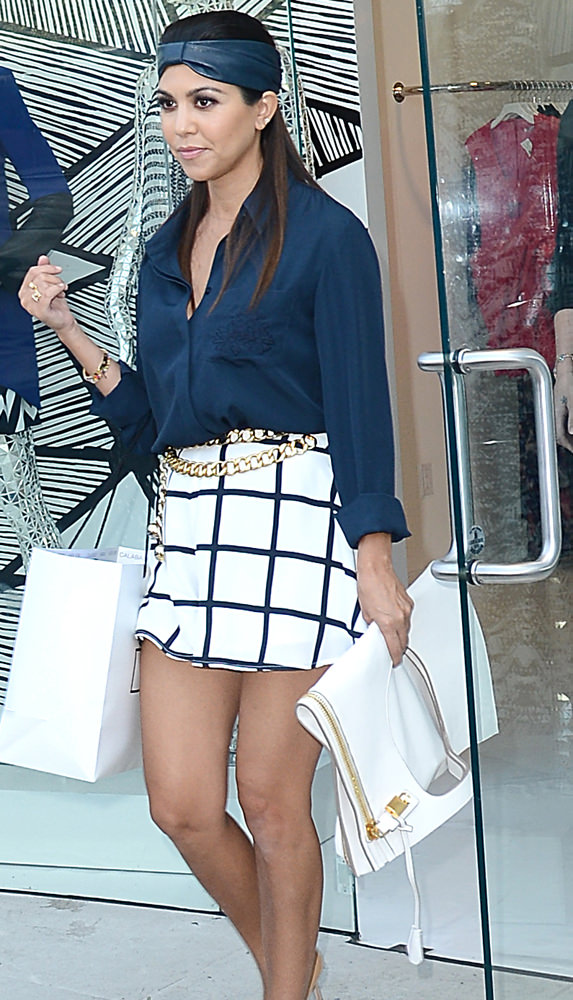 Slide 22 / 40
Charlotte Olympia Pandora Clutch
$852 via MATCHESFASHION.COM
This is a rare plunging neckline for Kourtney; normally she's the most buttoned-up woman in her family by far.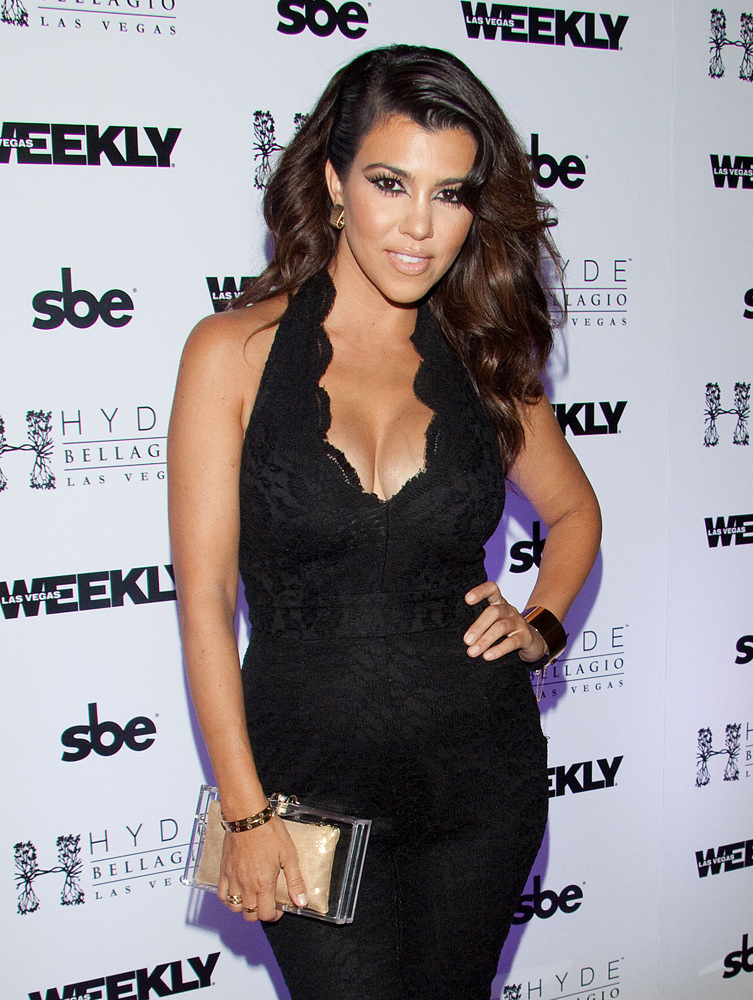 Slide 23 / 40
Céline Luggage Tote
Kourtney is, for example, the only Kardashian you'll ever see wearing a floral, long-sleeved, crew-necked blouse at the beach.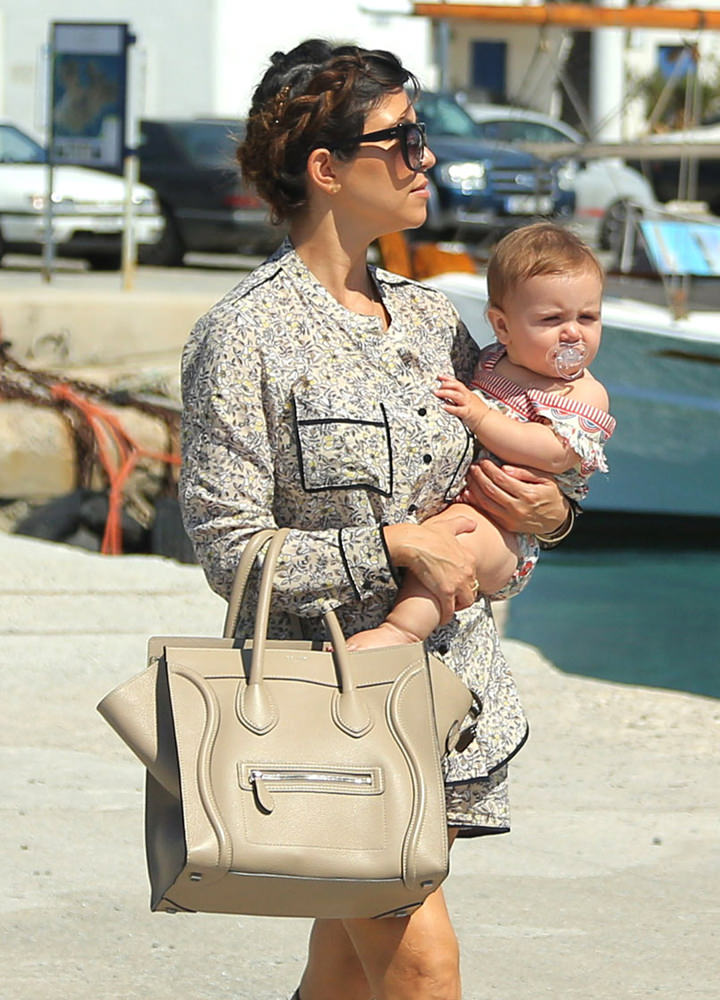 Slide 24 / 40
Bottega Veneta Knot Clutch
$1,550 via Bergdorf Goodman
Kourtney might be the sister who looks most like Mama Kris.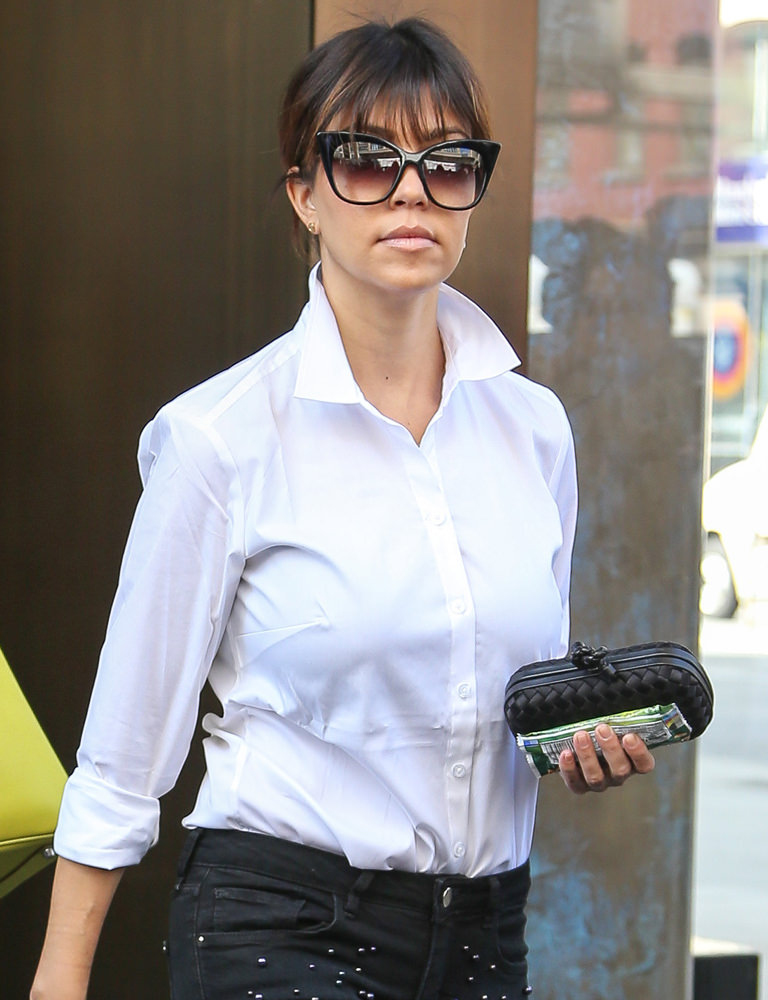 Slide 25 / 40
Céline Edge Bag
Kourtney tends to carry her favorite bags regularly over the course of years, but I only saw this Edge bag show up once.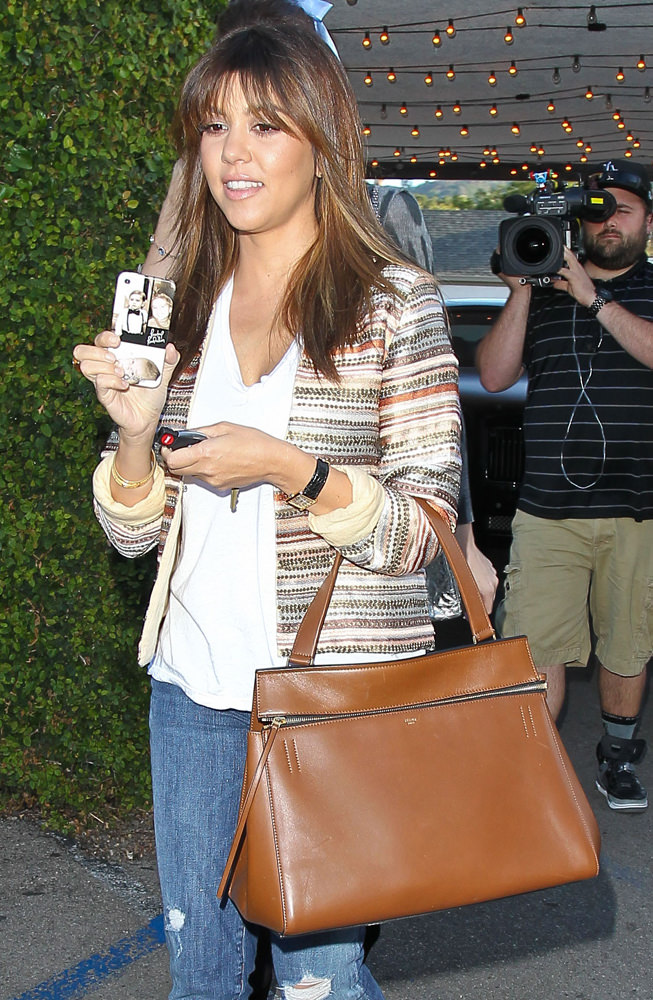 Slide 26 / 40
Proenza Schouler PS1 Pouchette
$895 via Saks
I know it's hard to tell because of the fluffy coat, but that's definitely a PS1 clutch.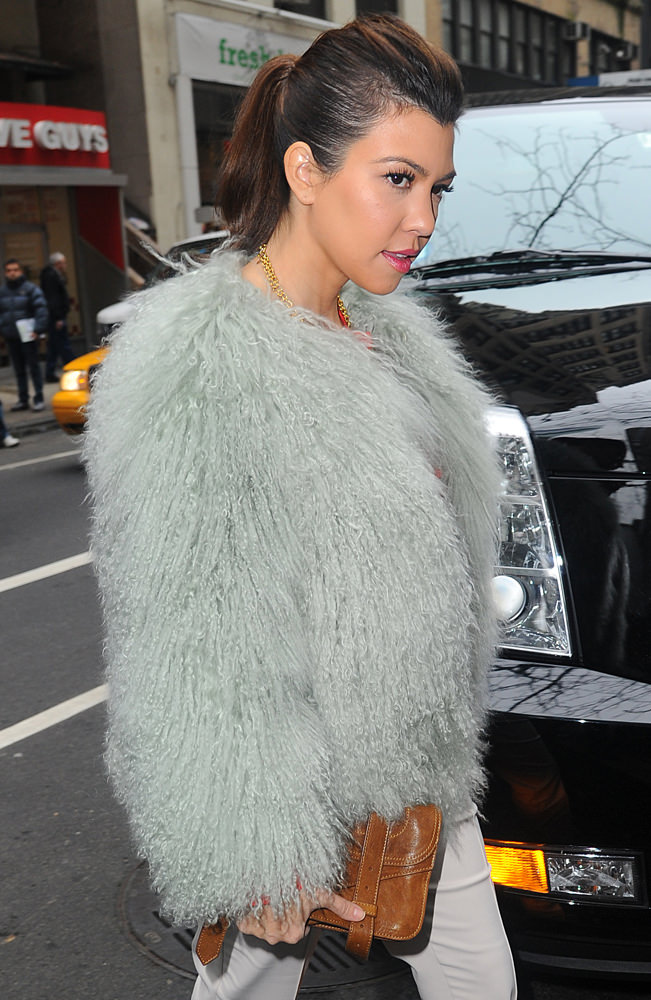 Slide 27 / 40
Céline Snakeskin Luggage Tote
You can tell how much Kourtney loves this bag (and how frequently she's carried it over the years) by how soft and worn-in it looks in this photo.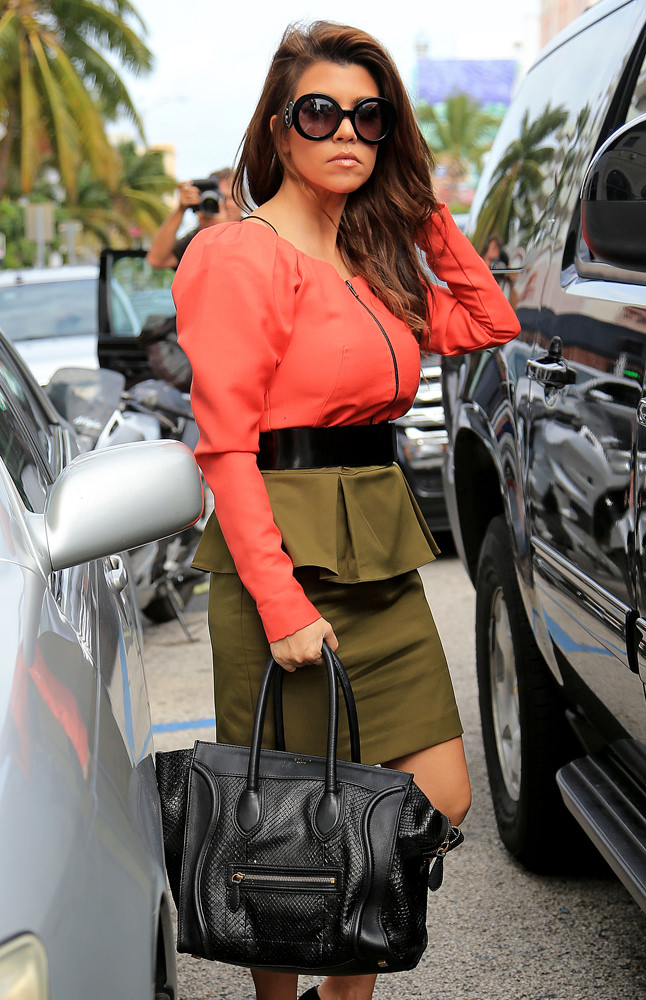 Slide 28 / 40
Hermès Birkin
This Birkin looks a little less well-worn; Kourtney tends to stick with her black version of the bag, especially for travel.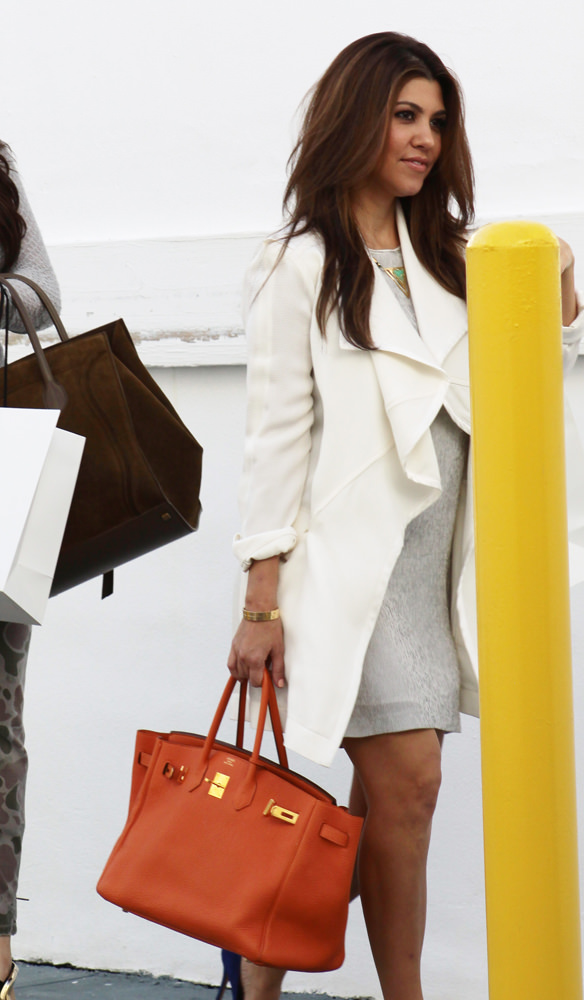 Slide 29 / 40
Goyard St. Louis Tote
Kourtney's definitely the only Kardashian who would wear a tasteful pair of belted shorts to the beach.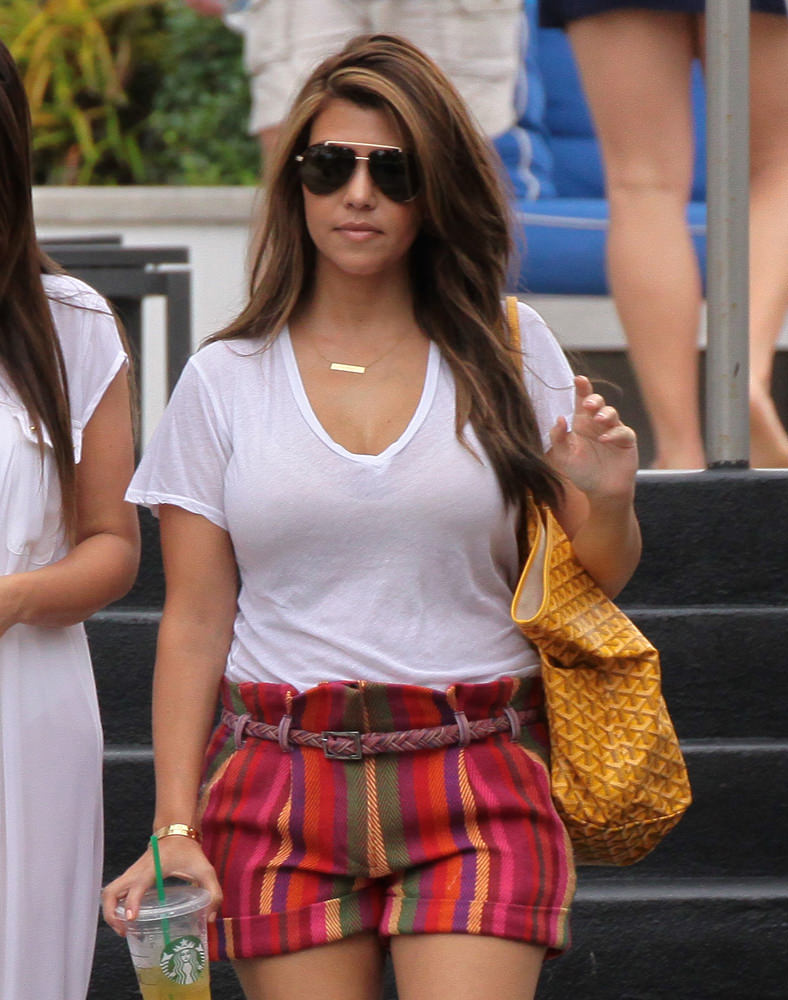 Slide 30 / 40
Chanel Vintage Belt Bag
Kourtney gets more use out of her top button than most people.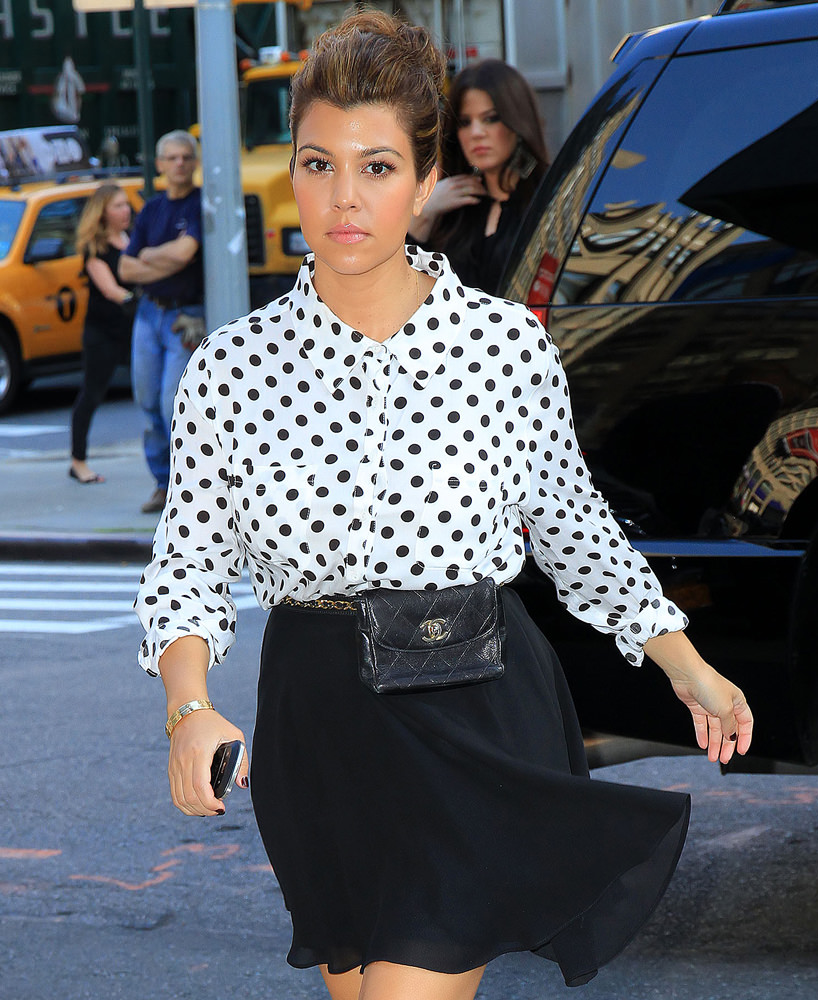 Slide 31 / 40
Balenciaga City Bag
$1,835 via Neiman Marcus
Balenciagas are super popular across the Kardashian-Jenner clan.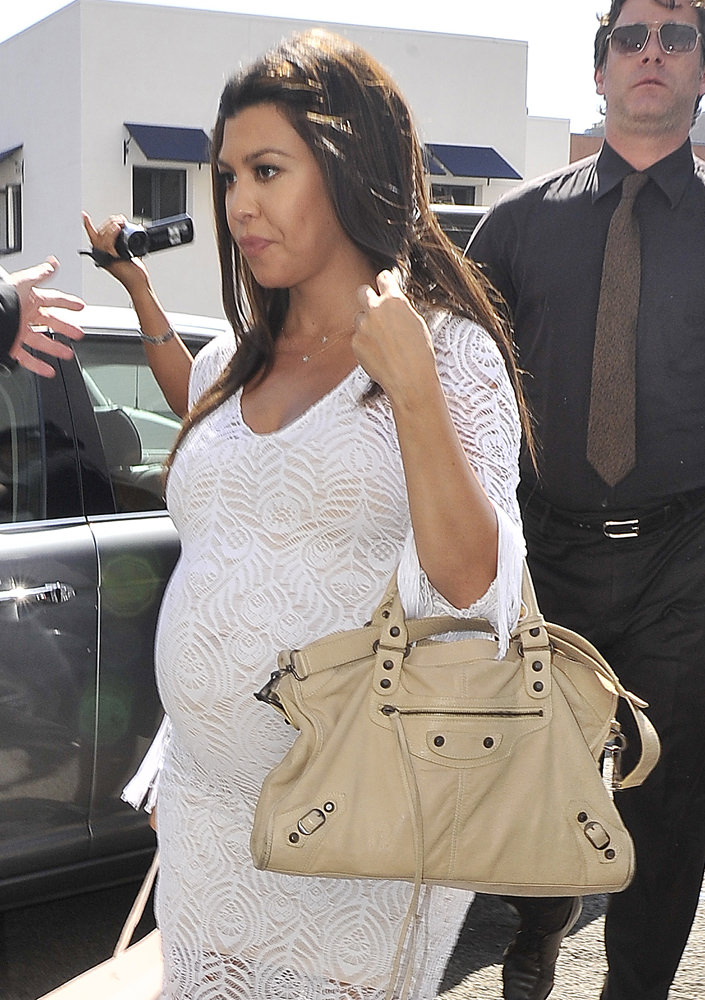 Slide 32 / 40
Balenciaga Arena Classic Square Bag
Shop Balenciaga via Neiman Marcus
Kourtney used this as her diaper bag almost exclusively with little Mason.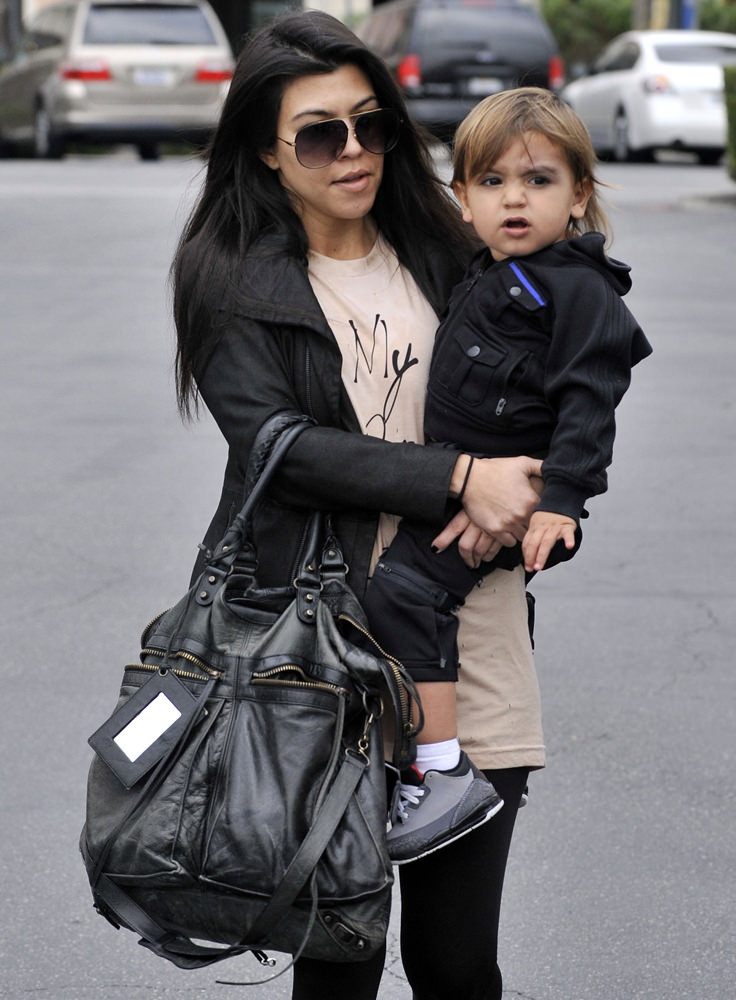 Slide 33 / 40
Chanel Classic Flap Bag
See, doesn't Kourtney look like Kris from this angle?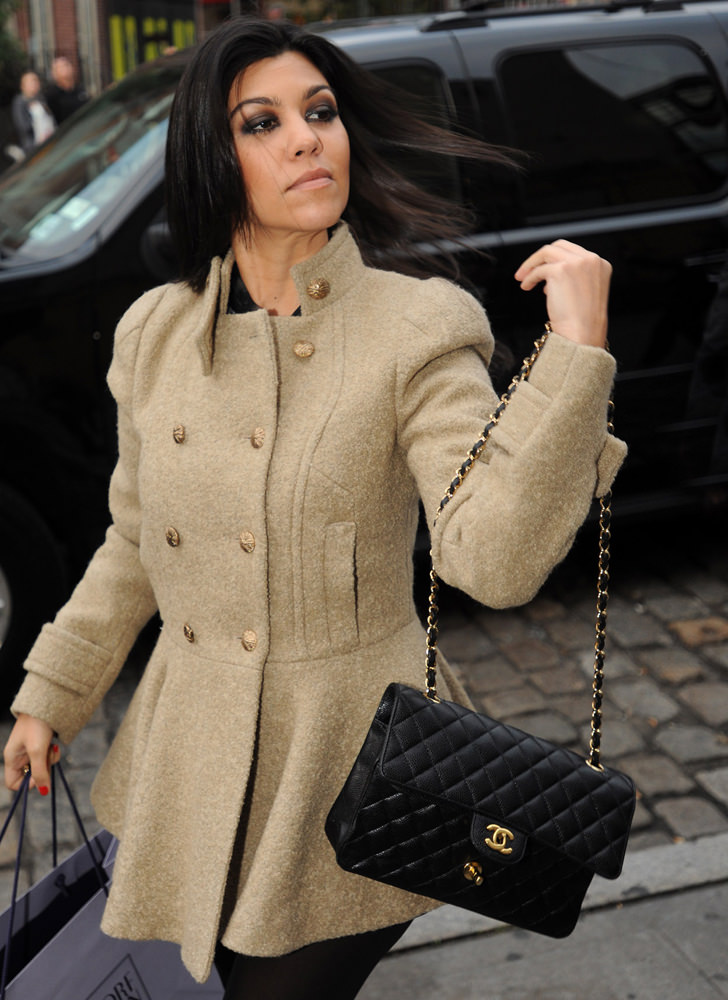 Slide 34 / 40
Hermès Birkin
I would bet a non-trivial amount of money that there is nothing in this bag.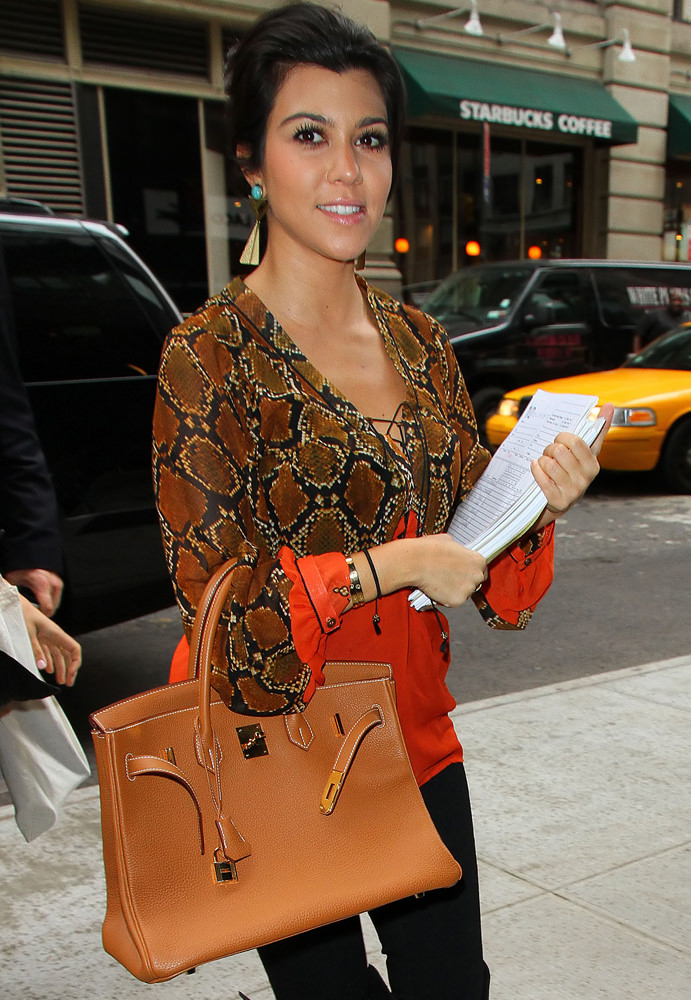 Slide 35 / 40
Céline Leopard Luggage Tote
This is the regular size of the Luggage Tote, which accents how petite Kourtney is in flats.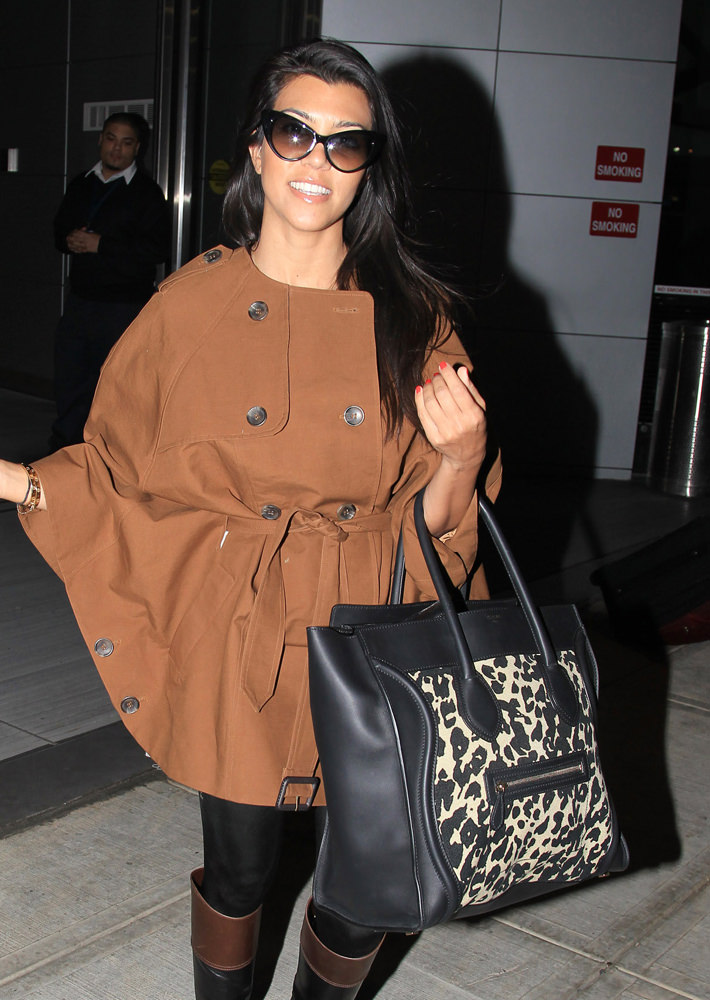 Slide 36 / 40
Christian Louboutin Sweet Charity Bag
$1,695 via Saks
Kourtney went through a phase where she had a new Sweet Charity on her arm every time she turned around. I can't blame her.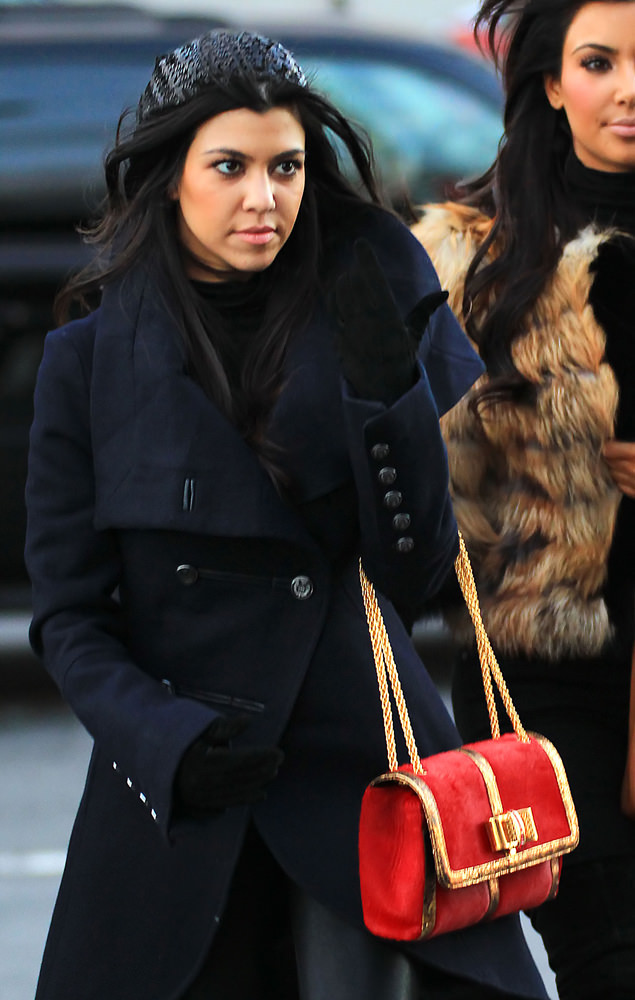 Slide 37 / 40
Christian Louboutin Sweet Charity Bag
$1,695 via Barneys
This photo was followed by Scott picking up Kourtney and carrying her across some treacherous (especially in heels) NYC cobblestones.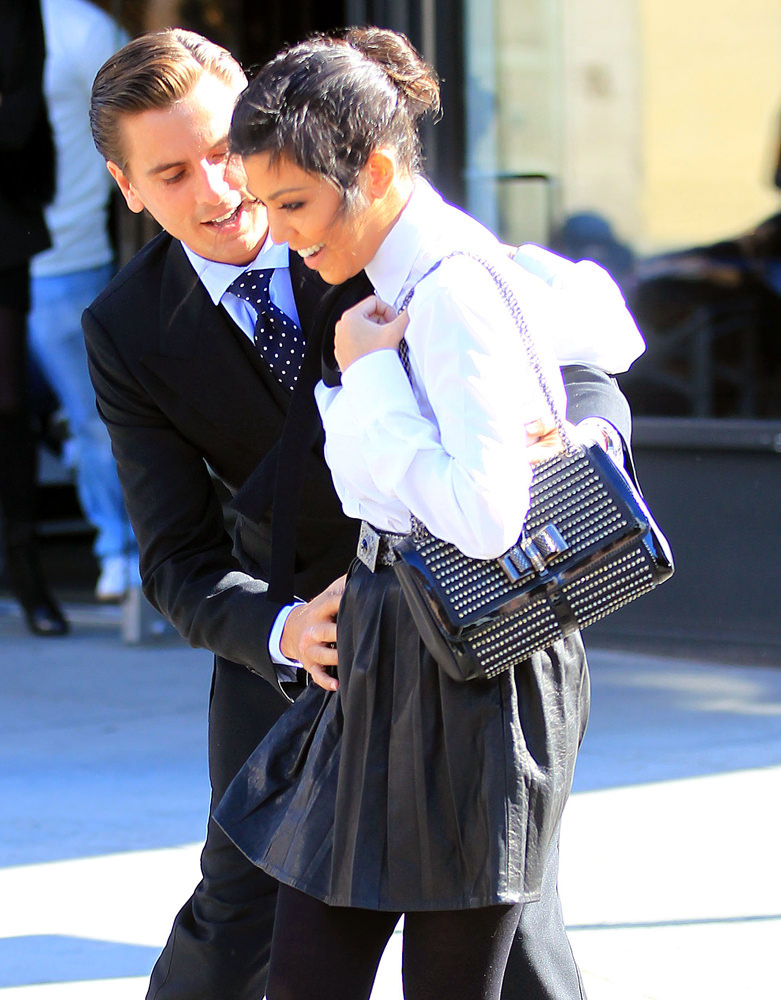 Slide 38 / 40
Balenciaga Giant City Bag
$1,985 via Neiman Marcus
I wouldn't try to touch Kourtney's Balenciaga bag, if I were you.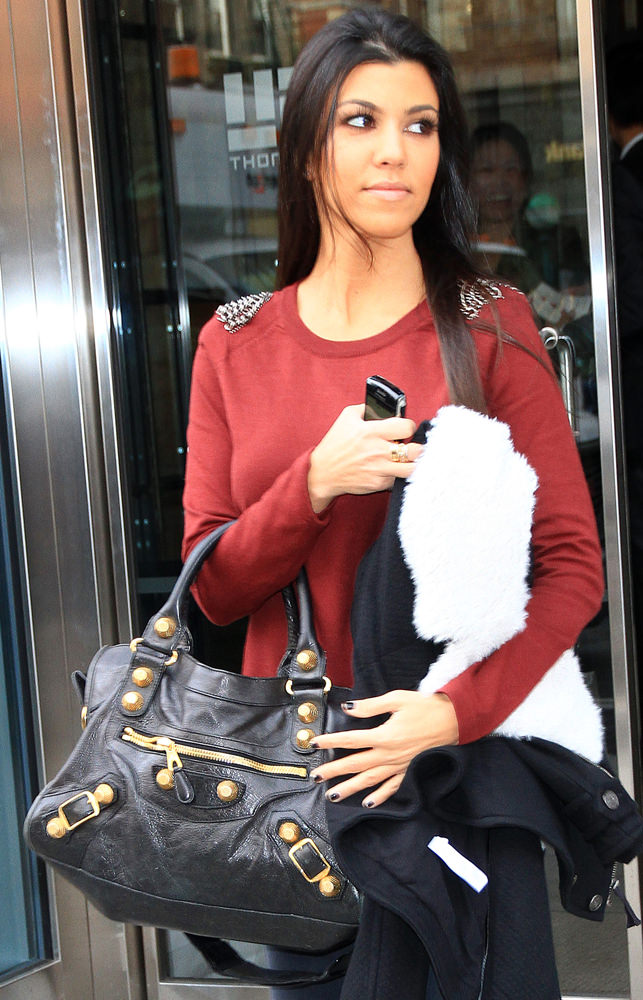 Slide 39 / 40
Christian Louboutin Sweet Charity Bag
$1,995 via Barneys
I don't know where Kourtney is going in this photo, but she looks determined to get there.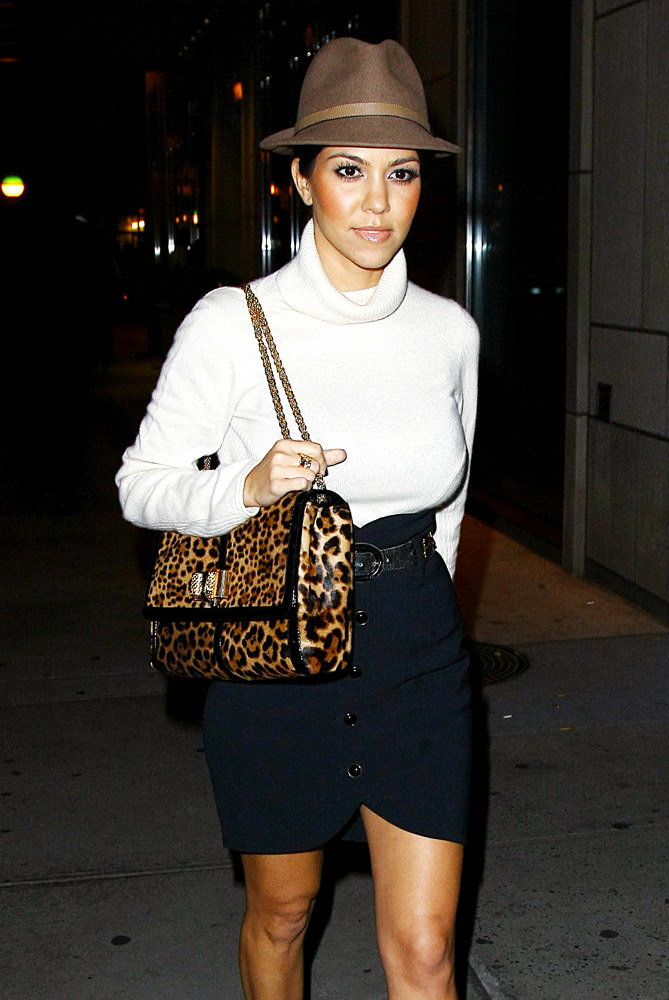 Slide 40 / 40
Chanel Classic Flap Bag
Balenciaga City Bag
$1,835 via Neiman Marcus
Two designer bags at once is a classically Kardashian move.